Here is Howard after receiving his growing pain meds. He's a healthy pup. Thanks Josie & Ricky - edit by minidatsun - Very funny! He does look like he is really zoned out on something. He must be ready for a nap. Lol!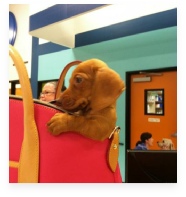 Dillion is 7 months. He and Piper play all day. He does have his own personality and he is doing great. Thank you ever so much.


We love our girls, Pumpkin & Snickers! They are both spoiled rotten. Merry Christmas.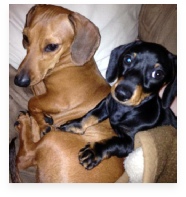 Our 11 month old Carly wanted to wish everyone a Merry Christmas! She is the pup of Maggie & Billy Bob. Thank you Hellen.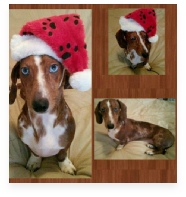 Merry Christmas from Sadie!


Here is Jet at 7 months. He's growing fast and is as sweet as can be. It's tempting to get another one so he can have a play mate.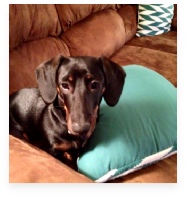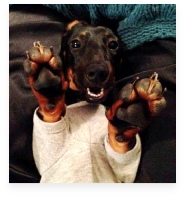 Asher- 5 months and the perfect photo gentleman.


Hi Nancy, here are some pictures of Scarlett at a little more than 4 months.


Pumpkin & Snickers in their Easter Dress.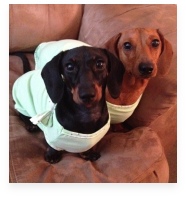 This is Joanne & Bad Boy's new little girl, Snickers. We brought her home yesterday & she is a great addition to our family. Thank you.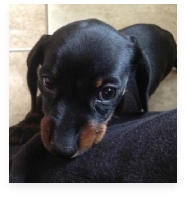 I thought you might like the attached photo of Lili. DOB: April 29, 2014, Dam: Annie, Sire: Ace. Regards, Connie W.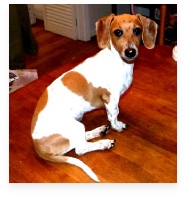 Here's my beautiful lil girl Sophie who was a year old on 10/29. She has been trained well by my old girl Winnie and let me tell you, she takes her job of protecting the house and me very seriously. She has to check every room, the garage and walk the entire fence line several times a day. No exceptions. She's a wonderful lil girl and I just can't even picture this house without her.

According to our writers, our puppies are !