Nestle Sue is on the right. Her mom was Reba & her dad Billy Bob. She is 2 now. Hershey Hunybun on the left, who I got from someone else. Hershey plumped up as soon as I had her fixed. Nestle didnt and she is ALOT more active. I actually feed her a little more! They are both my precious babies!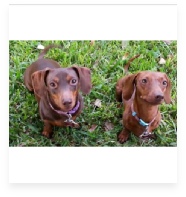 Pickles is enjoying his new home. He's a happy and healthy pup! Thanks for all that you do Nancy, we love our little bundle of joy!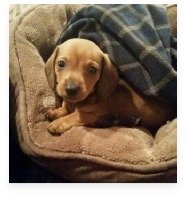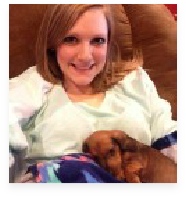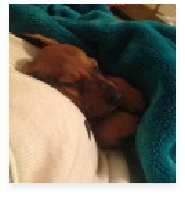 This is Penny's pup. Good dog Miss Sandie.


Hey there! I wanted to give you all an update on our puppy Louie (Snowflake and Ace's pup). He is 6 1/2 months old, healthy, and energetic! We love him! He loves to play with other dogs and enjoys fetching! Thank you for this wonderful addition to our family!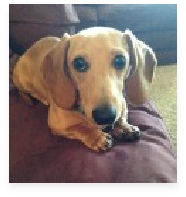 This is Bo and Luke Ramsey, they were born June 24, 2014. Cinnamon and bad boy Levi are their parents. They have been with us since Aug 5. They are both spoiled rotten.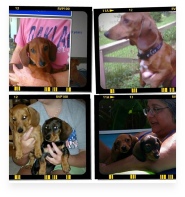 We are so blessed to have our doxies they truly are our fur babies! Jaxx is Nike and Murphy's pup - he's 2 yrs old. Jada is Reba and Billy Bob's pup - she's 1. Love, The Thomas Family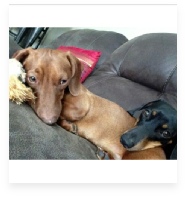 Here is our Jet at 7 weeks. He is healthy and growing fast. Duchess and Elvis are his parents. Thank you for the new family member. He is fitting in nicely.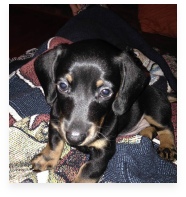 Cara has had enough shots to play with the big dogs outside now! I am so ready to get rid of potty pads!


Glad to see your still around... I love my babies that I got from you! One is now 10 yrs old and lil jazzy is still my rebel... lol


More pictures of Sadie. She is doing great. She weighs 9 1/2 lbs very hyper! Such a sweetheart.


Asher loves his new home and sister!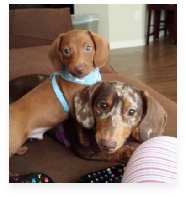 According to our writers, our puppies are !