Carly is doing awesome! She is now 6 1/2 months old! She loves to explore the outdoors & has such a big personality. We are so blessed to have such a great family dog.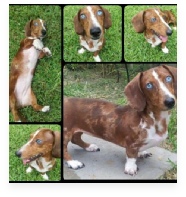 Hello Nancy & John, I'm Holly K. We are the family who lost our dachshund, Marty, in a horrible accident a few months ago. Just wanted to let you know that our new pup, Mickey, is doing great! He is an amazing dog! We are so glad we found him! Thanks for the great dog! Hope all is well :) Holly


Thank you Nancy "Bozo" (Dolly + Red Barron's male) is home today! He even met "Brownie." In fact, she stole his bed!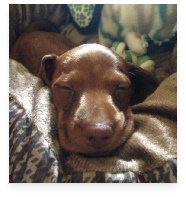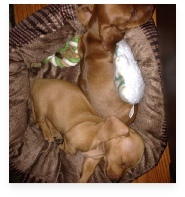 Hey y'all! Just wanted to let everyone at minidatsun to know that "Brownie" (Annie's light red female) is doing great! She is a very happy and healthy girl! She is even trying her best potty training already! She has been a great addition to our family and we are so happy to be her new family! Thank you all so much! We just love her! She's a happy little girl I was able to catch her smiling!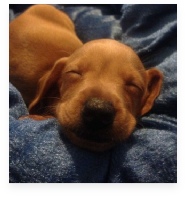 Izzy (Snowflake and Ace's pup) has settled into our family quite nicely. We've had several arguments amongst our girls of "hogging the puppy". lol She's so sweet and VERY loved.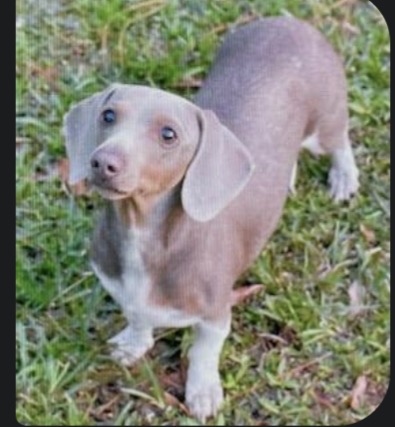 Hi Nancy, here are a couple of pictures of Scarlett (JoAnne and Red Barron's) litter.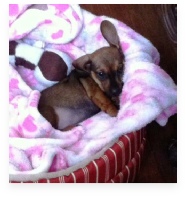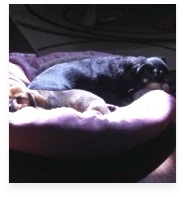 This is Kelly. We picked her up yesterday and she immediately wanted to get aquatinted with our other Datsun, Cara. Dr. gave her a clean bill of health today and we are looking forward to many years of cuddles and toe nipping. Thank you, Karen!


Just wanted to send y'all a update on our girl Carly, She is now 5 months old and still so full of energy. We are so glad to have her in our family. Thank y'all so much for breeding such a great pup!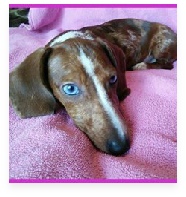 Hellen as you can see Lexi is doing great and starting to grow. She is so smart and loveable. Thank you so much for what you do.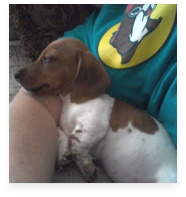 Here are pictures. Sadie was born march 19th. Parents are Reba and Ace. She weighs 4.5 lbs and growing like a weed. She is adorable! Will keep you updated. Thanks again, Marque



This is Charli. She was picked up on May 18th. She was in the litter of Snowflake and Ace. We all love her so much. She is apart of our family!! That is Jemma and she loves Charli, too. Thanks again, for a sweet, perfect puppy. I make my own sunshine, DEDRA!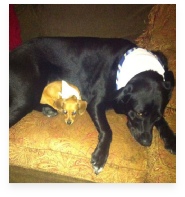 Wanted to let you know Penny's black/tan is doing great. We named him "Chewbacca". Chewy for short. We are big Star War fans. Our female lab is gentle with him and plays with him and let's him bite without growling. Here is a pic (pic 1). Here is are some pics of Chewy and Han after playing. They are both tired.


According to our writers, our puppies are !