hyyyy just sending you pictures of TJ so you can see his color he's doing good he's a really playful dog we love him so much i cannot believe that he's color changed completely a red color i send you 2 pictures so you can see the way he looks now and the way that tj changes



The vet said he was worm free and everything looked great , he got his second parvo shot and is scheduled next month for the last one. Will send more pictures soon, also he is totally on puppy chow softened by water. Anyway, we named our sweet little bundle of joy we picked up from you two weeks ago today (Sunday). I finally decided on Baron. He already has a hold of my heart. He will curl up on my neck and will fall asleep. I just happened to read his daddy's full name (other than Rebel) and love it! Thank you for such a SPECIAL little guy. He is rowdy and Rebel fits him well too, but he is also a sweet little angel too.



Pup's stout. He did so great! We made it to Kentucky with no issues. He is a sweet puppy with no crying last night. He even tolerated the shots well today at the vet. Thanks so much! He will be very loved :) we will get to Cherokee park soon!


Today is his follow up visit for his parvo shot , you can tell he's really worried about it , he loves to sleep and is eating well !!!! It has taken us forever to name him , but I think Baron is it ... Just look at his little fat belly , he is happy and content !!! We have 3 other dogs , they are female and they all treat him like he is their puppy , plus we spoil him , so he is like a little prince around here !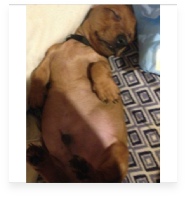 Hello! I hope you are doing well! We love our Cooper so much we have decided to get another one in the near future if you had any more available? I was wanting a short hair little girl. Just let me know if you had any plans for any more puppies! Thank you so much, Tori B.


Beau is a great addition to the family . He's an adventurous, smart, and a funny little guy. He's loves sleeping and car rides. Thanks Helen for everything!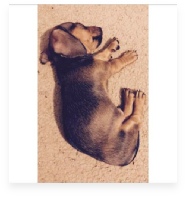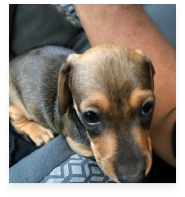 Hi! Gator is doing terrific! Not 100% potty trained quite yet but we are working on it! Her coat is still that reddish/brown with a little black. She loves her daddy and recently learned how to sit. Will send pics shortly :)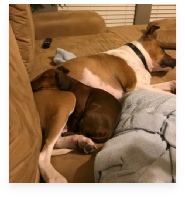 I send 5 pictures of tj he's doing really good he's so jealous with me lol he plays a lot



We bought our wonderful new addition from Nancy in late January. Finn is our sweetest baby boy. He is very healthy and such a wonderful little guy! I totally recommend getting your next baby here! Our precious Finn.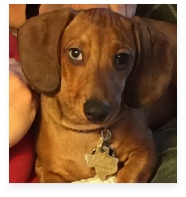 It's been a while since Sophie checked in. Too busy lizard hunting. She's taking a break here. 3¹/2 years old now.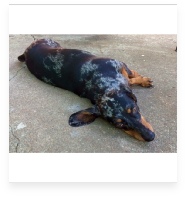 Doing great! We love him so much! He is super energetic all the time and loves to go on walks! He hates the leash but does well without it and never runs off.



Rusty's first time at the beach.

According to our writers, our puppies are !