Our beauty Carly turned 2 years old on January 4th 2016. (She is from Maggie & Billy Bob's litter)


Shelby is growing. Had her rabies shot yesterday. She is so fine....love her so so much...xxx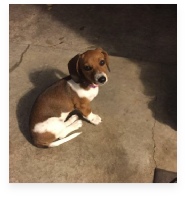 Sadie will be 2 in March 2016. She wishes you a Merry Christmas!


After much discussion we have settled on: Theodore Louis Bear to be called Teddy. He did fine last night getting adjusted to our other two. That's going well. Very nice meeting you and your husband. All the best.




My sweet Cooper in his Christmas jammies!! (from Lucille & Red Barron)


Saint Lucy this Christmas. She is 10 yrs. Old. Her mom was Ella Mae. Dad was Shorty. Looking for a lizard in the flower bed. Saint Lucy in the flower beds. This is Lucy running around the house right now.



Blue Ivy and Rebel's dappled male :) he doesn't ride in the scooter. Just likes to sit in it while I'm in the garage.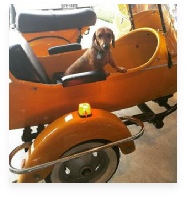 Today,We are celebrating this little guy birthday. Happy birthday Kielbasa!!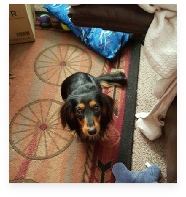 Cinnamon's baby Asher- 1 year old now! He is such a fun-loving boy!


I have attached a picture of Bella so you see how great/beautiful she is! Thank you! Kind Regards, Alex L.


Here are some pictures of Dixie, some are with my granddaughter and some of just her. Dixie's coloring is really good! She is our precious angel baby girl!!

According to our writers, our puppies are !