Nancy and John, We are so excited to have Lexi as part of our family. She and Ava (our other doxie) get along great. They play, they wrestle over bones and love playing and chasing birds in the back yard. We picked up Lexi at the end of May 2016 but it feels like she has been with us forever. Thank you so much for our wonderful Pup!

Junior is doing great! He's a spunky little guy and we love him.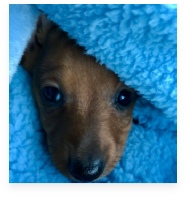 Lady Alexis. I call her Lexi. She's doing great. Sleeps with me at night and loves to play. She's very smart. I love her so much!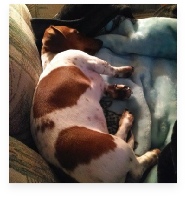 Hi Hellen! Thought I would send you an update on our puppy. We named him BUDDY. Here he is last week. By my calculations he is almost 9 weeks here. We are very happy with our little bundle of joy. He makes us laugh out loud at least daily. He has an interesting personality... He chews on you then he makes up by licking licking you. HA HA. Thanks again for doing what you do. And for making us happy with our new little guy. Oh that is his big sister.. Which she is getting use to him. But we are watching out and letting her acclimate slowly. But she seems okay so far. I love how he is looking up at her. Like hes saying... Okay now what do we do Big sister. He is all ready for Christmas decked out in his Christmas sweater. Merry Christmas!

Hello, John and Nancy! We would like to give y'all a big thank you for our darling little man, Chief. He turned 1 year old this month (time flies!!) and he is loved/spoiled more than ever.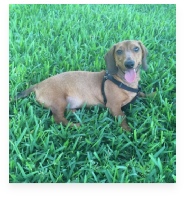 Good morning, Nancy. I just wanted to let you know that Daisy has adjusted very well to her new home and is becoming quite spoiled. She's eating well and sleeping all night. I took her to her new vet, Dr. Larry Christensen at Baytown Animal Hospital, and she got an excellent report. He said she is a great little puppy. Of course, she was the center of attention with everyone there. Thank you again for everything. I know Daisy will bring a lot of happiness to our family and help heal the pain of losing Muffin. I will recommend you to anyone I know that is looking for a daschund. I'll send you pictures as she gets bigger. Thanks again. Second Picture - Today is Daisy's 1st birthday! She is one loved and spoiled little girl!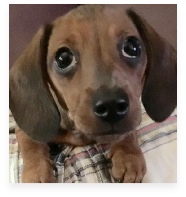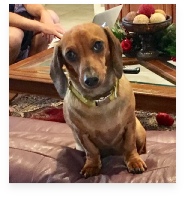 This is our little Sadie. She loves the fire, she doesn't know what a dog is, she just knows that she is one of the family. Thank you for giving us such a Special girl.


This is Allie... Rebel and JoAnne's little girl. Hers just needed a little nap!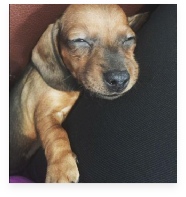 This is Beau and he is 4 months old now. We got him back in July. Beau is doing great and is very healthy. He loves to play and go for walks. He has the sweetest personality and is definitely a wonderful addition to our family! Thank you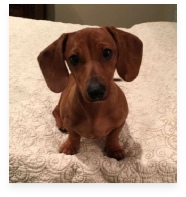 We decided to name her Lucy. So sweet and spunky (pic 1). Lucy in the toy box (pic 2). Snoozing after playing(digging) in flowerbeds (Pic 3). She is such a sweetie. We love her to pieces!

Teddy is doing great! Very good pet. We enjoy Teddy. He and I have conversations, about treats of course! Thanks.


Dolly and Rebel make such sweet babies! We got their female red (Gretchen) from last summer!!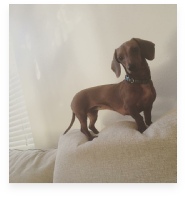 According to our customers, our puppies are !